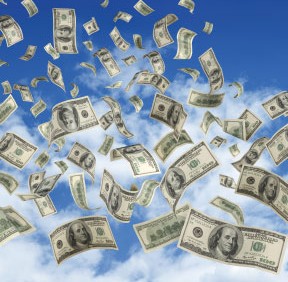 Jan 21
In consulting with small businesses over the years; one consistent piece of advice I have offered is this:  if you're thinking about starting and operating a business, ensure you have your cash flow working efficiently from the start.
Let's face it; no matter how good your product or service, the success or failure of your business comes down to one simple factor: are you generating sustainable revenue? This is probably one of the most common reasons businesses fail. You hear it often; 'we're earning enough to keep afloat… but I haven't taken a salary for the past 6 months.'
GUESS WHAT FOLKS… in that case; what you have is a hobby that costs you money in two ways:
You aren't creating profits/sustainable revenue; and your business is in jeopardy
If you aren't creating profits/sustainable revenue, you are going backward because you're now exhausting your savings/investor monies to keep the business afloat
The reality is if you aren't generating profits and revenue, this can only last for a finite period of time and then you're out of business, broke and in debt.
A few tips to prevent this scenario:
Develop a strong; rationalized business plan for your business that includes P&L/cash flow projections. Don't let it hang over your head alone; run your plan by a trusted business person or a consultant to get an unbiased opinion.  If  Uncle Bob and Aunt Sue have never run a successful business, their opinion may not be the one to rely on!
Ensure you have the appropriate skill/resources and funds to get you through business set up, launch, and then get you through the lean months that will surely arrive once you've opened your doors.
'If you build it they will come' doesn't work.  Your business plan should include a marketing strategy and budget to support your business as a start-up; especially as you deal with the need to create awareness during those lean months every start-up faces. Be specific, and research costs relate to proposed activities… guessing can cost you; particularly when your cash flow will be predictably less that optimal.
Be a business owner. Especially during start-up, it's too easy to get caught in the mentality to cut your prices/fees to attract business that over the long-term will not provide sustainability and growth.If you offer discounts; ensure you are clear that they are limited time offers and do not establish low rates that do not reflect the level of quality and service you offer.
Also, when it comes to payment terms, be strict with ALL clients. As a business owner, you should know exactly what payments are outstanding, how long they have been waiting for them and then, ensure they are paid. Others are making profits or enjoying benefits based on your business; so shouldn't you expect to be paid? I'll assume you have operational and living expenses to pay?
While this is a very high level overview of some start-up pitfalls; they are representative of some of the basic errors many small businesses make. Be sure to address these issues from the start to improve your chances of success.
If you're struggling as a new business start-up; revisit these points and if necessary, make the necessary before it's too late.